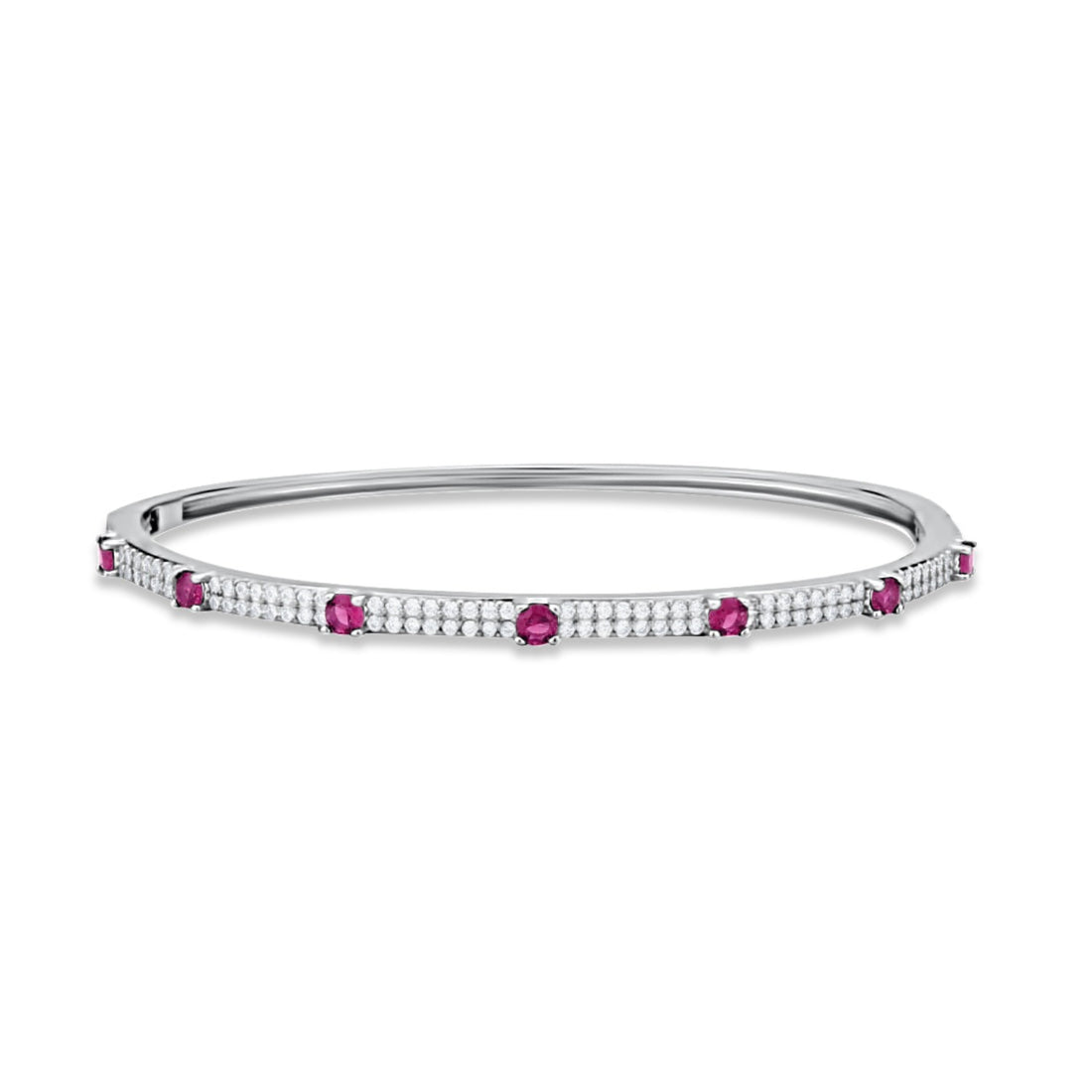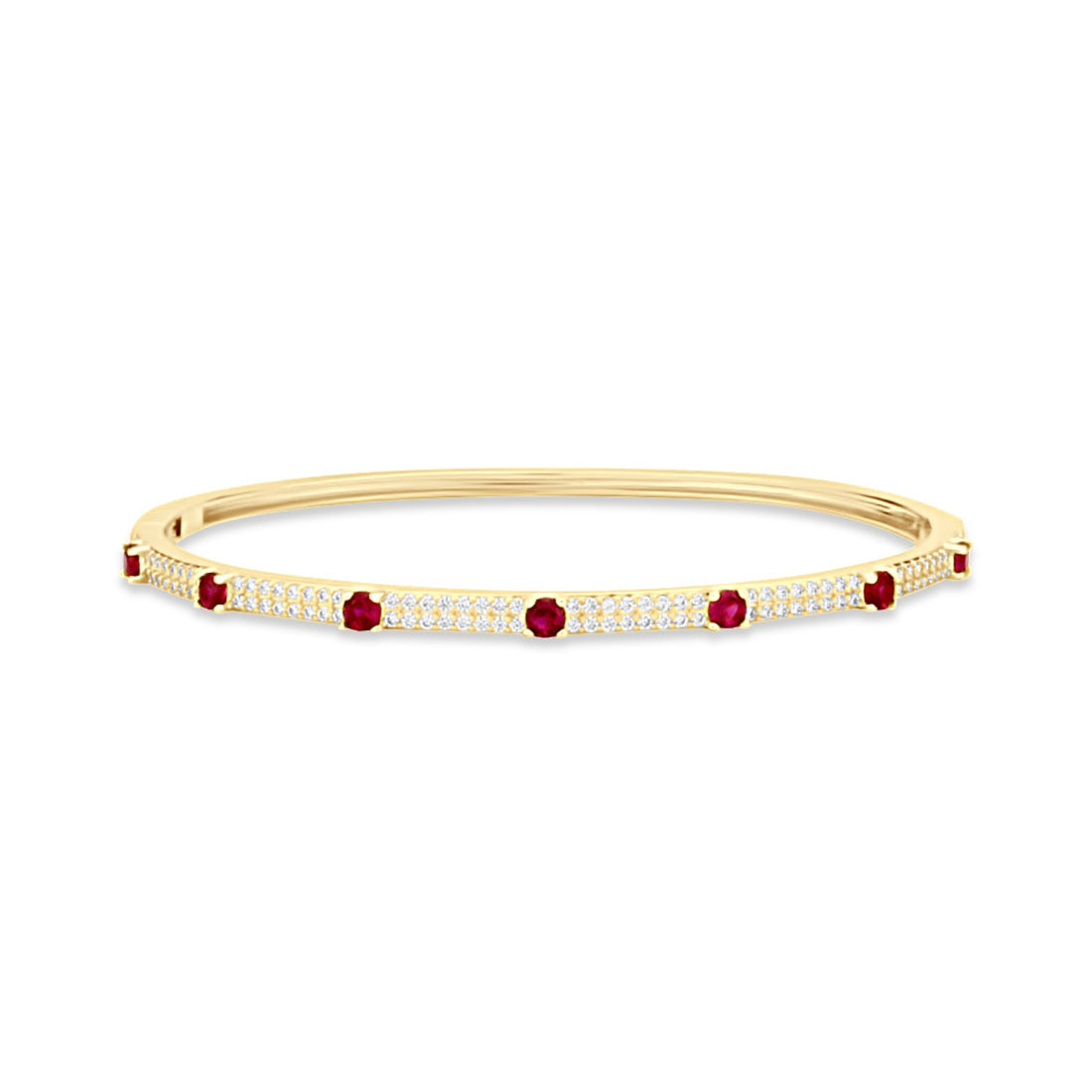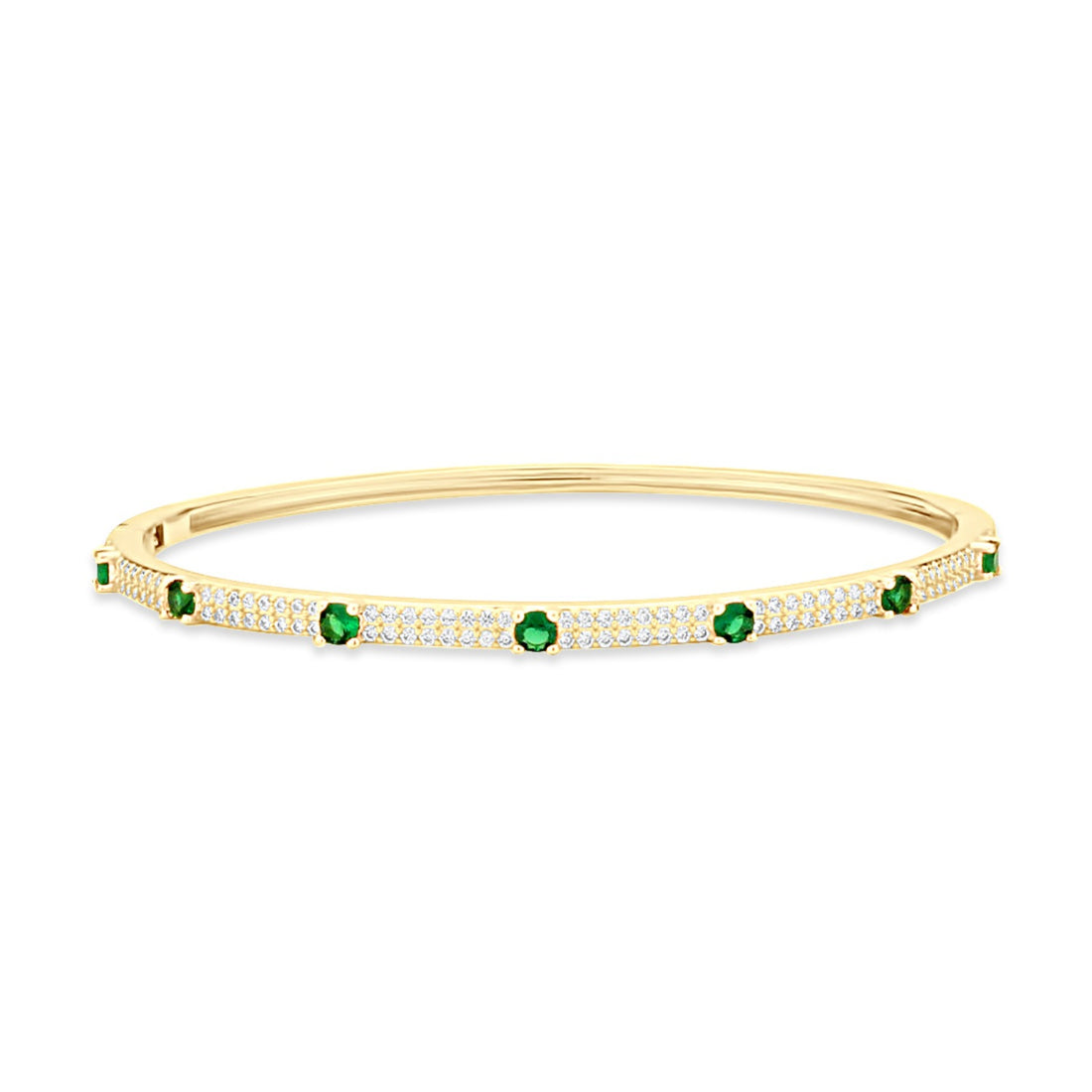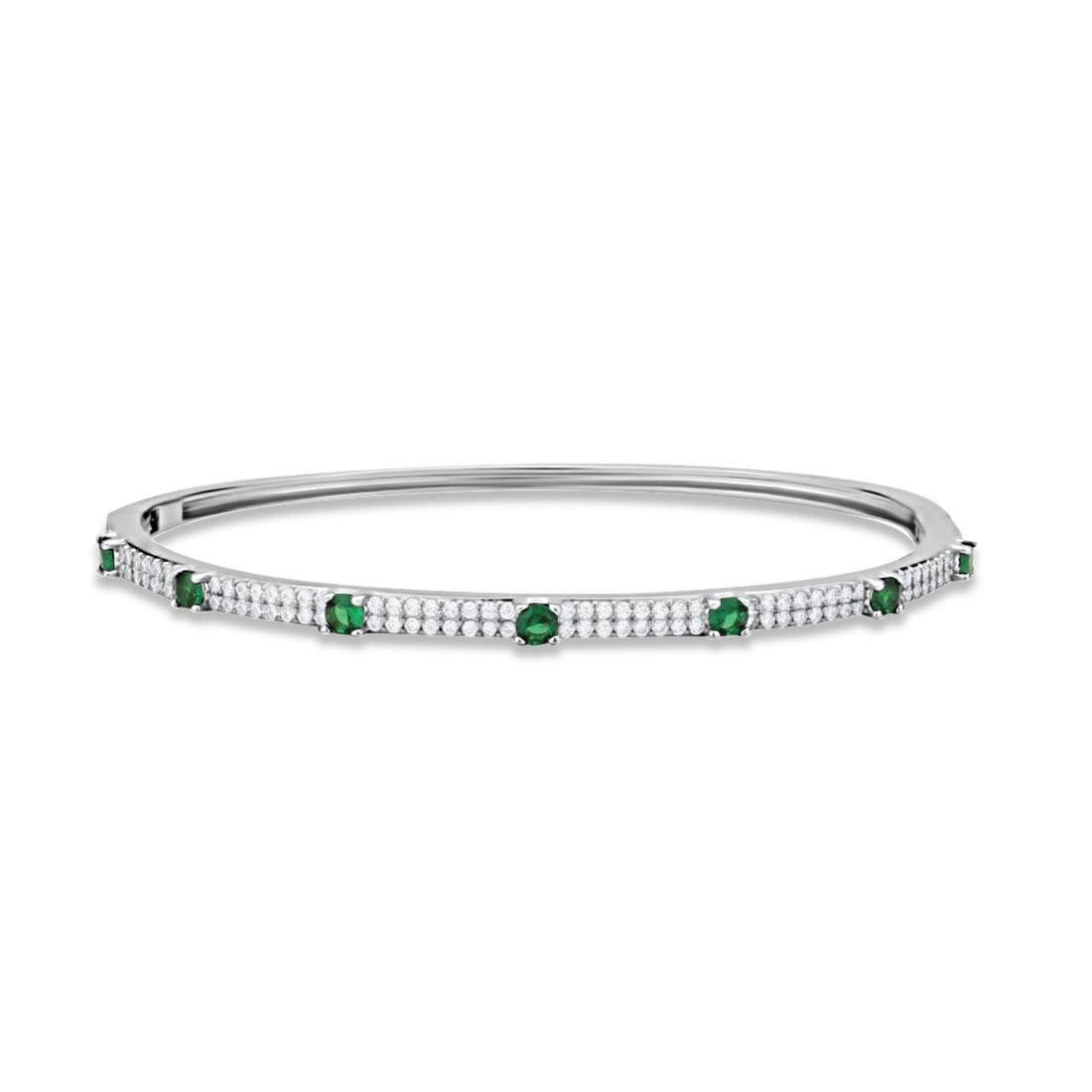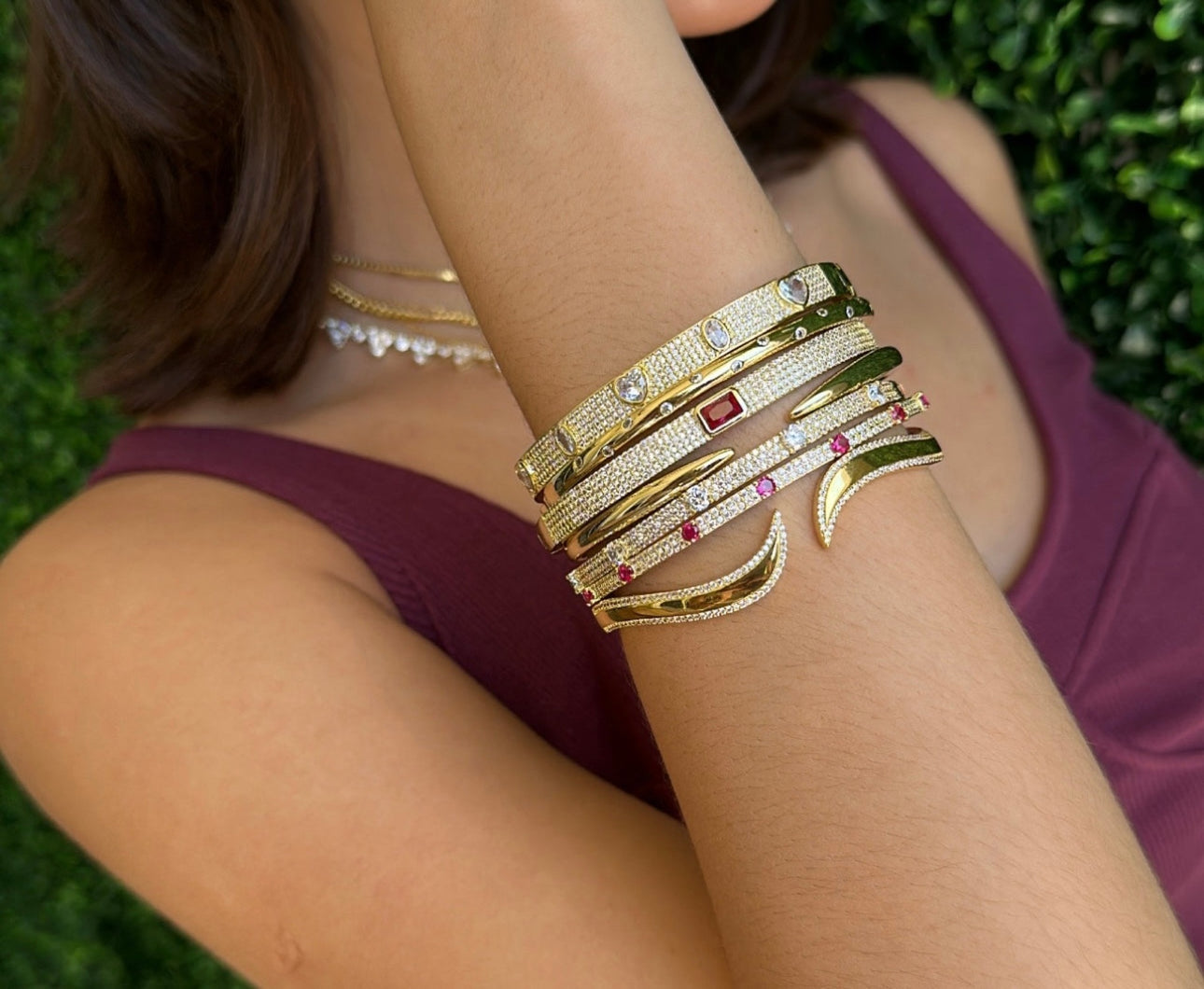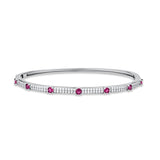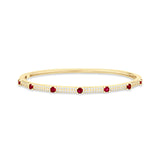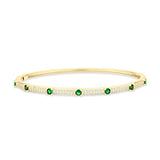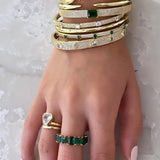 Thin Stone Segment Bangle
Description

Jewelry Care

Processing Time
This Thin Stone Segment Bangle is a perfect addition to any outfit, providing a subtle yet eye-catching accent to your bracelet stack. Crafted with gorgeous thin colored stone segments, this two row pave bangle provides a beautiful spacer between bracelets while still allowing you to make a statement.
About this item:
Materials: 14k Gold Filled
Size: Oval Shape M/L
Closure: Hinge
Stones: Cubic zirconia 
Shiny finish
How do I care for my Sterling Silver 14k Gold Plated  & Rhodium Plated Jewelry?
Gold Plated jewelry should be removed before showering, swimming or working out.  Make sure your hands are free of any lotions, soaps or perfume before handling your pieces.  Additionally, make sure when washing hands or preparing foods you remove your jewelry.
Where should I store my jewelry?
Make sure to store your jewels in a sealed pouch or jewelry box in a cool place.  Your jewels should be protected from moisture when your not wearing them.  
Most in stock items ship within 3 business days of the time of the order.  Please note: some orders may partial ship depending on availability.  You will receive a shipping confirmation email which will include what pieces shipped and carrier tracking information. For personalized jewelry, including names, initials, dates and anything else custom ordered, if required, please allow up to 4 week delivery.  We do our best to deliver within 3 weeks.
---
Free shipping on orders over $100
Thin Stone Segment Bangle